The Jimmyjane Form 6 personal massager is the only rechargeable vibrating massager currently on the market that is water resistant to one meter.
You really probably shouldn't take this little device on your next snorkeling adventure, but it can make your showering experience a whole lot more pleasurable than showering alone can do.
This versatile little device is contoured to fit comfortably in the hand while also conforming to the contours of the body.
This unit can perform the function of a sexual stimulator, but it is also perfectly capable of working in the capacity of a normal massage device that can point massage muscles in order to relax them and coax them into releasing impurities through increasing blood flow.
The contours of this unit are so smooth and flowing that it lends itself to use in just about any orientation.
Being fully submersible means that it can bring a whole new level of enthusiasm to bubble bath time as well as giving bedtime a whole new level of desirability.
The build and versatility of this little unit means that it can go just about anywhere you do.
It's quiet and powerful, reliable, easy to use and easy to keep clean. It comes with its own carrying case to keep it protected and discreet. This little device is quite able to pleasure either gender to different extents.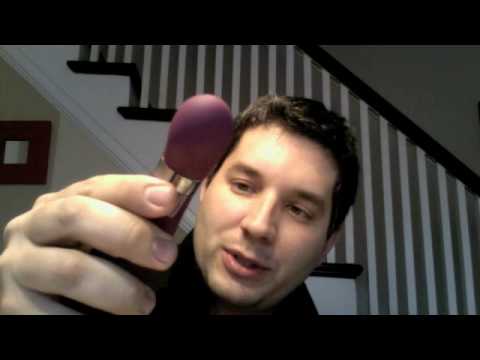 Popularity: unranked [?]
Whether male of female, if you are looking at the prospect of purchasing your first massager, you may want to get some expert advice. What you are looking for in stimulation will have a large effect on which product will be right for you.
By talking to an expert that is knowledgeable in the features of the different vibrators, you will cut down your research time and you will also cut down your chances of purchasing a unit that doesn't perform the way you want it to.
Don't make the mistake of letting embarrassment keep you from exploring exactly what you want.
There is nothing wrong or shameful about wanting your own personal massager. Sexual gratification isn't only a wonderful feeling; it is also good for the health of your body.
There are a multitude of massagers out on the market and with the lack of experience, it will be hard to differentiate between the quality ones and the ones that are not all that well made. Reviews will give you a lot of information as far as the performance abilities of the devices and will also give you an idea as to which ones are of higher quality.
This can cut your decisions down by a large amount but when it comes right down to the final decision, you may want to hedge your bet a little by talking to someone that can listen to your desires and steer you in the right direction for the unit that will perform in a manner consistent with your desires.
Popularity: unranked [?]
Aneros is a highly recognized and appreciated producer of prostate massagers and stimulators.
Their items are of high quality and made to be easy to use and easy to keep clean.
They have multiple models eight different models to choose from and they all have their own special features.
These devices make prostate stimulation a very easy prospect as they fit well and are easy to control.
The handle makes the device infinitely controllable once it is inserted and it allows for very subtle movements.
It is designed so you can use it without holding the handle at all but it is available should you want to take a little more control.
The Aneros model, just like any other prostate massager or stimulator, isn't for everyone.
For some, the sensations produced by these massagers may be too intense.
Before you use any of these devices in the on position, you may want to insert them while off and just get used to something touching your prostate. That is something that you'll not have experienced before unless you went to the doctor, turned your head sideways and coughed and that hardly compares to what your goal is with one of these devices.
When you decide you are ready to insert it and turn it on, make sure you do it in the very lowest setting. Build up to higher stimulation amounts, don't try to start there.
Popularity: unranked [?]