Belladonna, also known as enchanter's nightshade and apples of Sodom was thought to be an herb that was tended to by the Devil himself except on Walpurgis Night. At that time the Devil prepared a witches' Sabbath.
On that night the herb 'Belladonna' metamorphosed into an enchanting woman who was beautiful to gaze upon but deadly to behold.
The plant can produce hallucinations and as such was often used to spike wine in expectation of an orgy, which caused frenzy and hysteria. Another use for Belladonna was as eye drops which would dilate a woman's eyes making her appear to be more beautiful and seductive.
Belladonna means beautiful lady.
Belladonna Evil Pink Vibrator Smooth is the result of a partnership between porn star Belladonna and Doc Johnson.
This vibrator is shaped somewhat like a typical insertable vibrator and is equipped with an easy grip handle.
It is approximately 6 ½ inches from tip to base.
There are many other variations on this design in longer and or beefier dimensions.
Powered by two AAA batteries, the controls are easily accessed and the intensity is adjustable from soft to about as high as you'd want to get.
The 'smooth version is a no frills version, there are other versions that offer other features such as bumpy, which is just like the name describes it.
With many varieties to choose from, you're sure to find one that will provide you with the sexual pleasures you desire.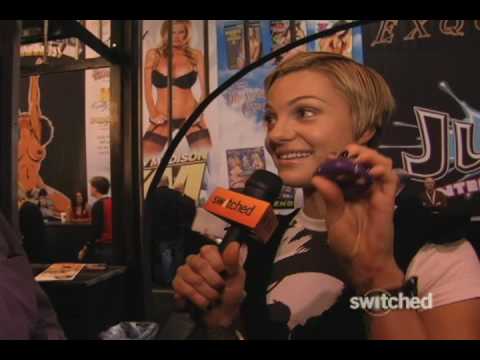 Popularity: unranked [?]
Category : Blog
Bookmark :