There are, as I am sure you all know, two main types of female orgasm, and these are the clitoral one and the G-Spot orgasm, but to argue which one is best is surely a bad question.  And that is the focus of this blog.  You shouldn't put any more emphasis on one type of orgasm above the other.
Try both orgasms and make your own choice. Although there have been surveys that suggest the G-Spot offers the most intense orgasms, there can be no opinion that could possibly tell you which one is best because we are all physically different.  Do whatever makes you feel good.
Failure to locate the G-Spot is common, and this is through no fault of the woman concerned.  There is evidence that suggests that some women (typically under 30) have a high level of the hormone estrogen, and this hormone creates a vaginal wall that is too thick to properly stimulate the G-Spot.  There is hope however, because as the female gets older her levels of estrogen drop, thus making her G-Spot more accessible.
Those unable to properly stimulate the G-Spot can still have very intense clitoral orgasms.  It's almost as though it's meant to be because there are several studies that relate to the fact that those woman unable of properly stimulating their G-Spots have better clitoral orgasms than those woman who can.
As long as you are having as much fun as you can, or as much fun as you want or can take, then there is no right or wrong answer here.
Popularity: 1% [?]
Most men & women focus on physical stimulation when trying to achieve female orgasm. This is incorrect, and Daniel Rose explains why in this video: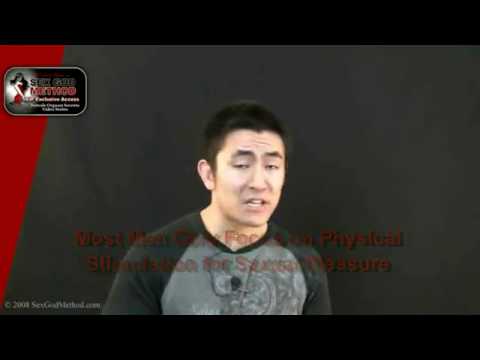 Popularity: 1% [?]
The Lelo Gigi is a best selling design that is clean and sleek. There is nothing suggestive about it as far as male genitalia and it isn't anything that might give you an emotionally dirty feeling interacting with it.
This little vibrator is meant to be used on the g-spot and the clitoris:
The head of it is shaped flat in order to gently massage the g-spot.
It can also deliver an intense clitoral stimulation.
If you want to enhance your experiences with it, you may wish to apply a small amount of water based lubricant to the head.
Once inserted it is not hard to nestle the head right up against the g-spot in order to deliver an extremely stimulating and sexually satisfying experience.
One nice thing about this little vibrator is if you can't wait to give it a try, you won't have to, it comes from the factory fully charged and ready for use:
It is packaged in a fabric covered black box and nestled inside a black satiny feeling bag for storage purposes.
You should get about four hours worth of play time on a two hour charge.
Great For Travel
If you have ever traveled with a battery powered vibrator and had a bump or bang set it to work in  your purse or suitcase, you will appreciate the Gigi for it's lockdown feature that requires a button be pushed for five seconds before it will reactivate.
The Gigi has five pre-programmed stimulation settings and is very quiet when in use.
It has five pulse patterns and you can vary the intensity of any and all of them.
Popularity: unranked [?]