This little device will give you some good vibrations. The unique thing about the We Vibe is that it can stay inserted even during intercourse. It is equipped with two vibrating motors so it can easily excite the two hot spots, both internal and external.
With variable speed, you will be able to find a setting that is perfect for you.
Pros:
This little device is made of medical grade silicone so it is completely safe internally and externally.
It is non porous and the power switch is protected.
The whole toy can be cleaned and it won't have any unpleasant smells that are associated with lesser toys.
The silicone is ribbed on the inside so that even under intercourse it won't slip about or get knocked out of place.
If you have a vibrator that is loud the sound can be not only distracting, but obnoxious.
The We Vibe is very quiet, especially for the amount of power it produces. It is so quiet that you can use it even with people around and they won't have a clue as to why you have that deliriously happy look on your face.
Cons:
Because of the protection process of the switch, you may need to get the hang of getting it turned off and on but after you get used to it, you will have no problem.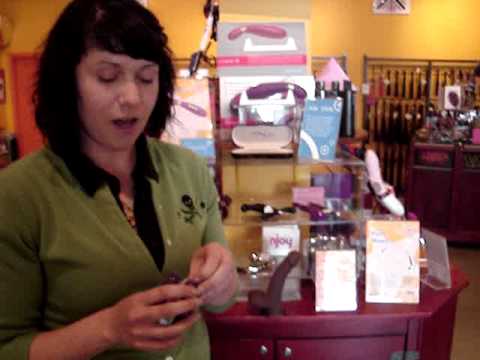 Popularity: 1% [?]
Category : Blog
Bookmark :